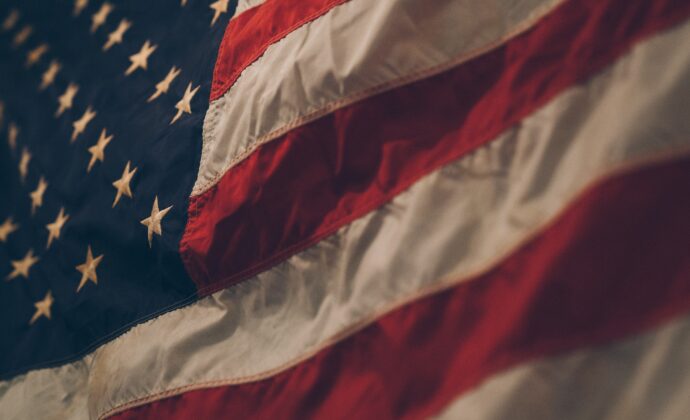 At Ease: Providing Environmental Solutions for Service Members & Veterans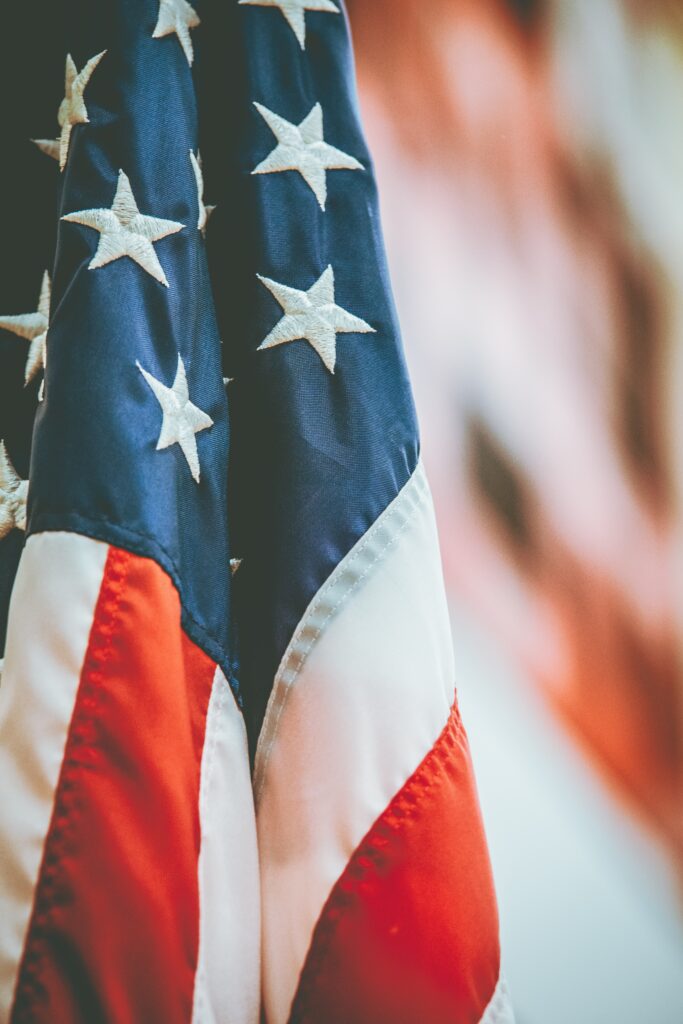 Our military is the protector of our land. Our service members sacrifice so much to keep us safe and ensure that we can be free to enjoy our rights. Unfortunately, however, the transition process from military to civilian life can be difficult for many.
In addition to facing challenges during their service, many military members or veterans experience challenges at home. Spending long periods of time away from home and moving around frequently takes its toll on the whole family.
Here are some other challenges American Veterans face today:
1. Poverty: Even with government support, a large number of veterans find themselves struggling financially; especially those over 65-years-old.
2. Discrepancy between skill set and civilian employer expectations: This is especially true for individuals who joined the war right out of high school.
3. Mental illness & physical injuries: Many veterans return home with new injuries which can prevent them from working certain jobs. Also prevalent are mental illnesses such as clinical depression or post-traumatic stress disorder (PTSD) which impact every aspect of the veteran's life.
Service members count on their families for support and motivation, but they too experience their own challenges as they anxiously await their loved ones' return back home. Parenting alone, managing a career when your family moves frequently, and fearing for your loved one's safety can all get very overwhelming very fast. Altogether, this makes dealing with everyday life all that more challenging.
EJA's co-founders both grew up in military or veteran families and understand what hardships many service members may face, which is why we knew we needed to do something to give back to the brave people who keep us safe.
---
What is the At Ease Military and Veteran Assistance Program?
EJA's At Ease Military and Veteran Assistance Program focuses on improving tree health and safety as well as maintaining beloved green assets. The program is offered to current or former members of the United States military who could benefit from complimentary tree maintenance.
Providing assistance with tree care for military and veteran families won't solve every problem, but it is simply one thing we hope to take off their plate as a way to say "thank you" for their service.
---
At Ease Spotlight: Mr. Herbert Rathner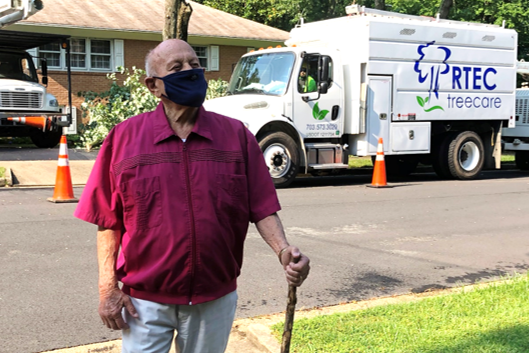 As we remember the 79th anniversary of the Pearl Harbor bombing this coming Monday, we'd like to recognize a local veteran we were able to serve this season. After being nominated by his son, WWII Veteran Herbert Rathner was selected as the first beneficiary of EJA's At Ease Military and Veteran Assistance Program.
With 60 years of service and 93 years of life under his belt, Mr. Rathner lives the quote "Life is Service" every day.
In 1942, Mr Rathner finished Central High School and was promptly drafted into one of the most infamous wars in history: World War II. Despite his young age, Rathner was fueled by his strength, courage, and love for his country.
Fortunately, Herb wasn't alone, as the patriot spirit runs strong in the Rathner family. Alongside his brother, Mr. Rathner fought bravely until the fall of Germany. Mr. Rathner earned the Victory Medal for his service, as well as an Occupation of Germany citation.
While the war had ended, Mr. Rathner's passion did not. After earning his Master's Degree from the University of Maryland, Herbert Rathner was hired by the Department of Air Force and then the US State Department. From Sierra Leone to South Korea and Camp Bussac to Wiesdbade, Germany, he continued serving his country all across the world.
Mr. Rathner is also a champion middle weight boxer, a gentleman, a husband to late wife Norma, and a father.
After being nominated, Veteran Herbert Rathner's property was selected by EJA's board for significant tree maintenance. RTEC Treecare, an accredited tree service company, partnered with EJA to provide over $3,000.00 worth of work on this project at no cost to Mr. Rathner.
---
Nominations and Applying
EJA's mission is to do the right thing for people and planet – which starts with you. We would love to continue thanking you or your loved one for serving our country.
If you're interested in nominating yourself or a loved one for our At Ease program, here are a few things to expect:
• Tree maintenance serves to improve the health of trees, reduce tree-related hazards, and maintain the appearance of trees on the property.

• EJA will arrange an initial site visit to perform a tree survey, inspect for hazards, and map the property for planning purposes.

• If your application or nomination is selected, we will provide an official proposal of the work to be completed on the property so you know what to expect.
EJA strives to provide environmental solutions for people or areas in need. You can nominate yourself or a loved one by filling out an application online and emailing it to JustEarthDC@gmail.com.